Shark Look-Alike Futuristic Super-Yacht 'Shape' With a Gaping Hole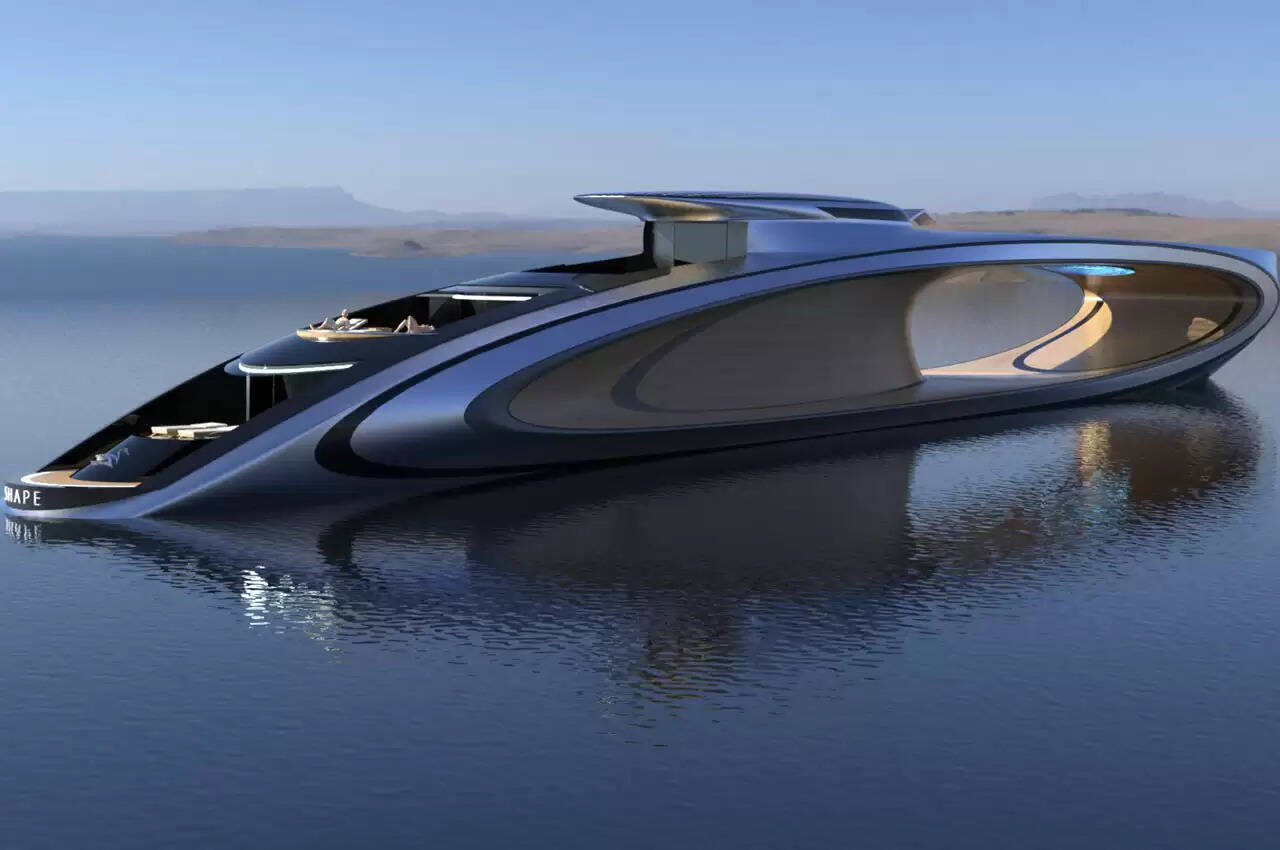 ---
The world of traveling is getting more lavish and futuristic with the newly proposed super-yacht, worth $80 million. Besides the mind-blowing price, the unique features of this yacht are fascinating the travel and boat enthusiasts.
With the shark-like shape, this new concept is known to be one of the most daring concepts by the Lazzarini Design Studio. The Rome-based design team unveiled the proposed structure and shape of the yacht in October.
The epic feature that this 69-meter yacht has, is its unique gaping hole right in the middle of it. It is undoubtedly a stylistic choice that has made the ship a luxury.
The name of this yacht, the Shape concept, has been aptly put. The yacht has been made to operate, keeping the environment's safety in mind. The Shape is to run entirely on clean energy, which will run at a speed of 24 knots.
However, while running on electric mode, the rate will be slowed down to 12 knots. Moreover, Space is also installed with Solar panels to fulfill energy needs.
Due to the unique hole, which creates a beautiful silhouette, the yacht is known as the 'hole deck.' One can enter the hole deck. With steps leading to the sea level, it becomes a great sunspot and lounging area.
Moreover, the whole deck can also be customized as per the requirements of the customers. On the other hand, the upper deck of the super-yacht is fitted with an infinity pool. The glass bottom of the pool allows the swimmers to enjoy the fantastic open view beneath them.
If we talk about the accommodation, the living area is located at the rear end of the yacht. There are six suites, with rooms that can accommodate around 12 guests at a time.
The customers also get a diving platform, which comes with a beach club. The shark-looking yacht also has a helipad, a garage full of toys, and all the other necessary amenities. There is no doubt that this Super-yacht has gained the attention of many brokers and enthusiasts ever since its revelation.
Image courtesy: Yankodesign.com