Six richest Indian CEOs and employees across the globe
---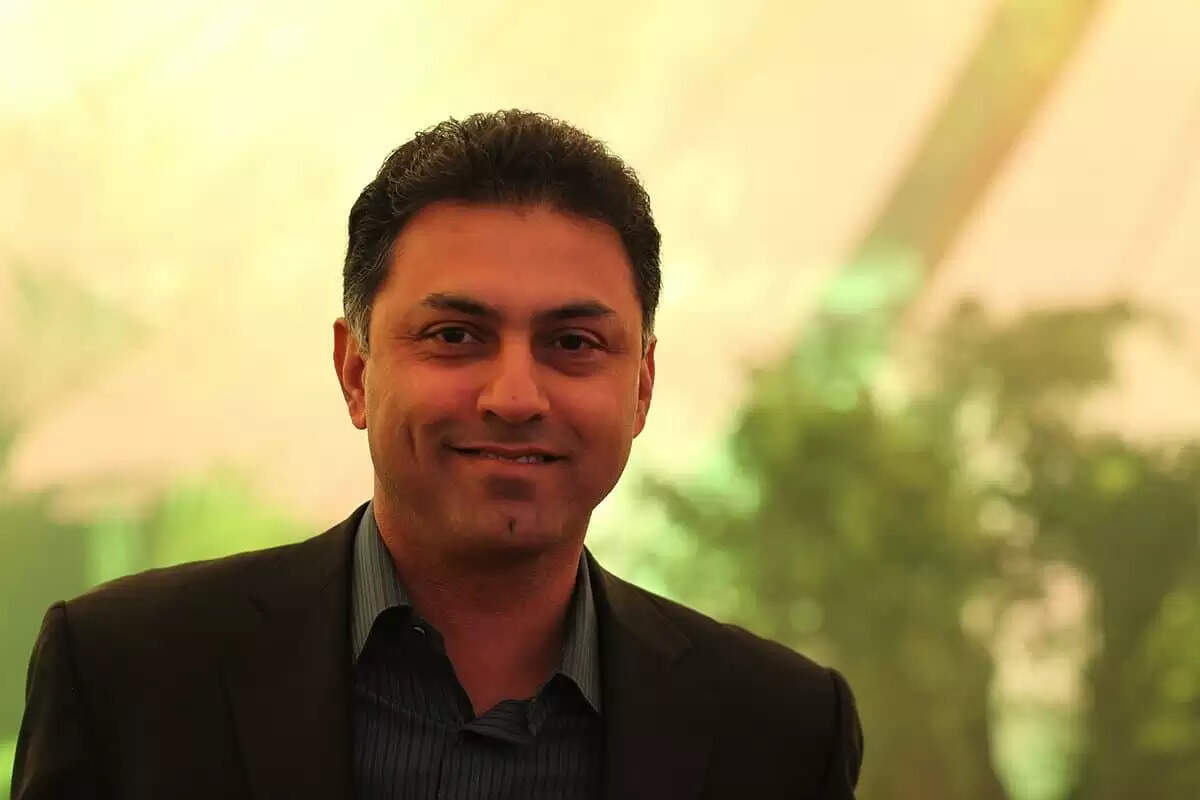 In 2020, Mukesh Ambani earned billions through various mergers and acquisitions, but Indians worldwide have also drawn hefty cheques by proving their unique leadership skills.
The IIFL Wealth Hurun India Rich List shows the 'Richest Indian Professional Employees' from India and beyond in a special category. These executives have either founded an organization or helped it to grow. In return, they were also given stock options from which they build their wealth.
The journey of these professionals is truly an inspiration for budding and young Indians who want to make it big, especially in the corporate sector.
Here is the list of six richest Indian employees across the globe –
Satya Nadella
Hyderabad-born Satya Nadella needs little introduction, especially in the tech space. Nadella succeeded Steve Ballmer in 2014, as the CEO of Microsoft. He began his career at Sun Microsystems USA, before moving to Microsoft in 1992. He held leadership roles in both enterprise and consumer businesses across the company before being named the CEO. At Microsoft, Nadella has led major projects that included the company's move to cloud computing and the development of one of the largest cloud infrastructures in the world.
Outside of his astute business and leadership skills, he is known to have a keen interest in Cricket and Football. He, along with his wife are partial owners of Seattle Sounders FC, a Major League Soccer club.
He has a net worth of approximately INR 5900 crore.
Sundar Pichai
Sundar Pichai was born in Chennai, India. Pichai pursued his metallurgical engineering degree from IIT Kharagpur. After that, he shifted to the U.S.A to pursue M.S. from Stanford University in materials science and engineering and further got into Wharton School of the University of Pennsylvania for an MBA, where he got Siebel Scholar's title.
In 2004, he joined Google, where he led the product management team for a suite of Google's client software products, like Google Chrome and Chrome O.S. One of the biggest achievements for Google was the addition of Android to the list of Google products, by Pichai.
In 2014, Sundar Pichai also helped Google to crack a $3.2 billion deal to acquire Nest Labs. Industry insiders had easily guessed Pichai as the CEO of Google when the cofounders announced Alphabet Inc.'s creation in August 2015. In December 2019, he also became the CEO of Alphabet Inc. He has a net worth of approximately INR 3300 crore.
Thomas Kurian
Thomas Kurian ranks as one of the richest Indian employees in the IIFL Wealth Hurun India Rich List 2020. He was born in Kerala, India. Notably, he is a force to reckon with in the technology industry. Kurian pursued his bachelor's from Princeton University and completed an MBA degree from Stanford University.
He began his career with McKinsey & Company in New York and later became the President of Product Development at Oracle Corporation. Under his leadership, the Oracle Fusion Middleware product family became the company's fastest growing business.
In November 2018, he joined Google's Cloud organization, USA. He has a net worth of INR 11,300 crore, approximately.
Jayshree Ullal
Jayshree Ullal, an Indian-origin billionaire, secured the second position in the IIFL Wealth Hurun India Rich List 2020. She started her career with engineering and strategy positions at Fairchild Semiconductor and Advanced Micro Devices.
Since 2008, she has been the CEO and president of Arista Networks, a cloud networking company, based in USA. In June 2014, the company went public under the leadership of Ullal. Arista Networks recorded revenues of $2.4 billion in 2019, which was a double digit growth from the previous year. Before Arista networks, Jayshree Ullal has also worked in Cisco for more than 15 years.
She also holds a 5% stake in Arista's stock, which is set aside for her two daughters, niece, and nephew. In 2018, Jayshree was given the title of Barron's "World's Best CEO." She has a net worth of INR 9100 crore, approximately.
Ajaypal Singh Banga
Born in Pune, Maharashtra, Ajaypal Singh Banga started his career with Nestlé in 1981. He then joined PepsiCo and got associated with them in the launch of its international fast-food franchises in India after its liberalization.
From July 2010 until December 31, 2020, he served as a president and CEO of the Mastercard Company, USA. Currently, he is working as an executive chairman of Mastercard. He has also served as CEO of Citigroup Asia Pacific and supervised the company in micro-finance-related matters.
In 2016, he was also awarded the Padma Shri by the Government of India. He has a net worth of INR 7200 crore, approximately.
Nikesh Arora
India-born Nikesh Arora, the fourth richest professional manager, is currently the CEO and chairman of Palo Alto Networks, an American multinational cybersecurity company. In 2012, he was Google's highest-paid senior executive with an annual package of INR 344 crores.
In September 2014, he joined as the president and chief operating officer in the Japanese internet and telecommunications titan SoftBank at a huge yearly compensation of INR 850 crores. While being the head of Softbank's operations, he received $200 million as compensation, which made him the world's highest-paid executive in the past two years.
He also served as the board of directors at The Harlem Children Zone, Colgate-Palmolive, Airtel, Aviva, and many others, which had played a prominent role in his life. After joining Palo Alto Networks in June 2018, he is now one of the highest-paid U.S. execs with a pay of $ 128 million. He has a net worth of INR 6500 crore, approximately.