The 7 must visit Korean Restaurants in Delhi
---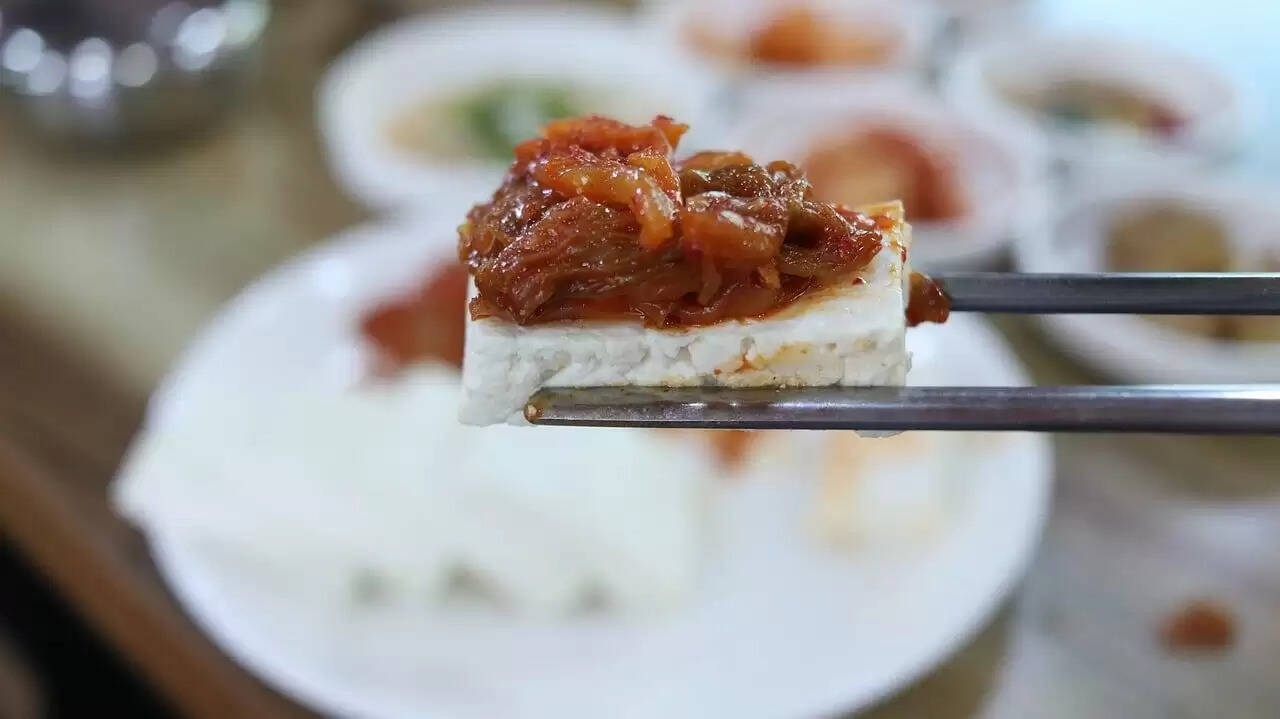 Delhi is a metropolitan city with an infinite number of places to dine-in. If you are a food connoisseur and love to explore the cuisines of India and other countries, then Delhi is a perfect place for your next visit. Nowadays, Korean dishes are one such fascination that has a bountiful fan following in the national capital of our country.
Koreans eat a lot of seafood because Korea is a peninsula, but meat has become extremely popular in the last about 50 years. Much of the Korean cuisines that exist today have come from the complex customs of the royal food of the classical court.
Korean food is found to be much healthy on the planet, with much importance given to color, spiciness, temperature, vegetables, texture, meats cooked plainly and oil-free along with the considered presentation. Five colors such as yellow, green, red, black, and white usually compose conventional Korean food.
Korean eateries in Delhi bring the flavor of Korea to your table. With a boom in restaurants around town, Korean food has finally gained popularity and is expected to get even better soon.
Here is a list of seven fantastic Korean restaurants that one can visit in the national capital Delhi:
A lovely little Busan Korean restaurant located in the busy streets of Majnu Ka Tila offers a wide variety of Korean dishes. Every time, they present all their meals with an array of side dishes, from the cuttlefish to buff and vegetarian kimbap.
For individual meals, one can choose from jjamppong sujebi (assorted seafood dipped in a delicious soup with hand-made noodles) and bulgogi tukbap (steamed rice grilled with marinated buff).
But if you are a newcomer who wants to try Korean food for the first time, then you can opt for a bowl of rice with a spicy chicken called dakgalbi.
Boa Village, a chic and modern restaurant among the curved streets of Civil Lines, has picked up its flavor and taste from conventional cooking and has infused it into contemporary food and dishes.
Boa Village offers some of the best Korean, Asian, Japanese, and Chinese dishes. It is a perfect place to dine in with your friends and family as they offer the town's best momos and cocktails. They have got some breathtaking interiors with beautifully lit dim lights inside.
If you love to explore Korean food beyond Kimchi, then Shim Tur at Paharganj is the best place to start. Here, newbies will find an exotic taste of the Korean version of the sushi roll, kimbap, and rice and meat combos.
Apart from tasty Korean food, the restaurant also serves Korean green tea, soju (Korean rice wine), which are different from regular soft drinks. Everything spells comfort at Shim Tur, from the friendly staff to the air-conditioned indoor space.
A simple and authentic Korean restaurant in South Delhi serves you delicious Korean food, a beautiful ambiance, and traditional seating. Here you will feel like a royal Korean where you'll be presented with a refreshing barley tea in your private room before ordering the main course.
Koreans are mostly fond of side dishes along with the cuisine. Hence sprouts, egg pancakes, Kimchi, potatoes, and cold chicken are some side meals that will accompany your meal. They even offer you a cheap lunch combo starting at just Rs. 499.
Kori's, a classy Restro and Café near Safdarjung Enclave, is best known for serving authentic Korean cuisine by mixing Kori's recipe with fresh ingredients to give your tongue a sweet and spicy Korean taste.
To provide the customers with the best Korean food, Kori's has hired South Korean chef Seong Wan Park, who has done mastery in Korean and International Cuisines. This Café, founded in 2012, is among the pocket-friendly Restro in South Delhi that serves the most authentic Korean food.
Dalgrak Café at Korean Cultural Centre
Dalgrak Cafe at Korean Cultural Centre is one of the first-class Café in Lajpat Nagar that gives us a unique taste of Korean food and its culture. With plenty of seating options available, and its beautiful décor, it is not less than an attraction for customers.
Hence a perfect place to chill with your friends and family while eating their famous Kimbap, Jab Chae Bab, ramyeon, FMC Toast, and Kimchi Fried Rice, along with some authentic Korean beverages. Lavender sweet potato beverages, lattes, and organic coffee are few famous beverages you must try while visiting this Café.
Restaurant De Seoul, sited at Ansal Plaza Mall in Khel Gaon Marg, offers the Korean food connoisseur with dual dining space and many varieties. Bosin Tang and Nae Jang Tang are must-try dishes here.
Although a bit pricy but their ambience, food, and service is worth it!