These 12 Instagram Coffee Influencers Are Worth Following If You Love Coffee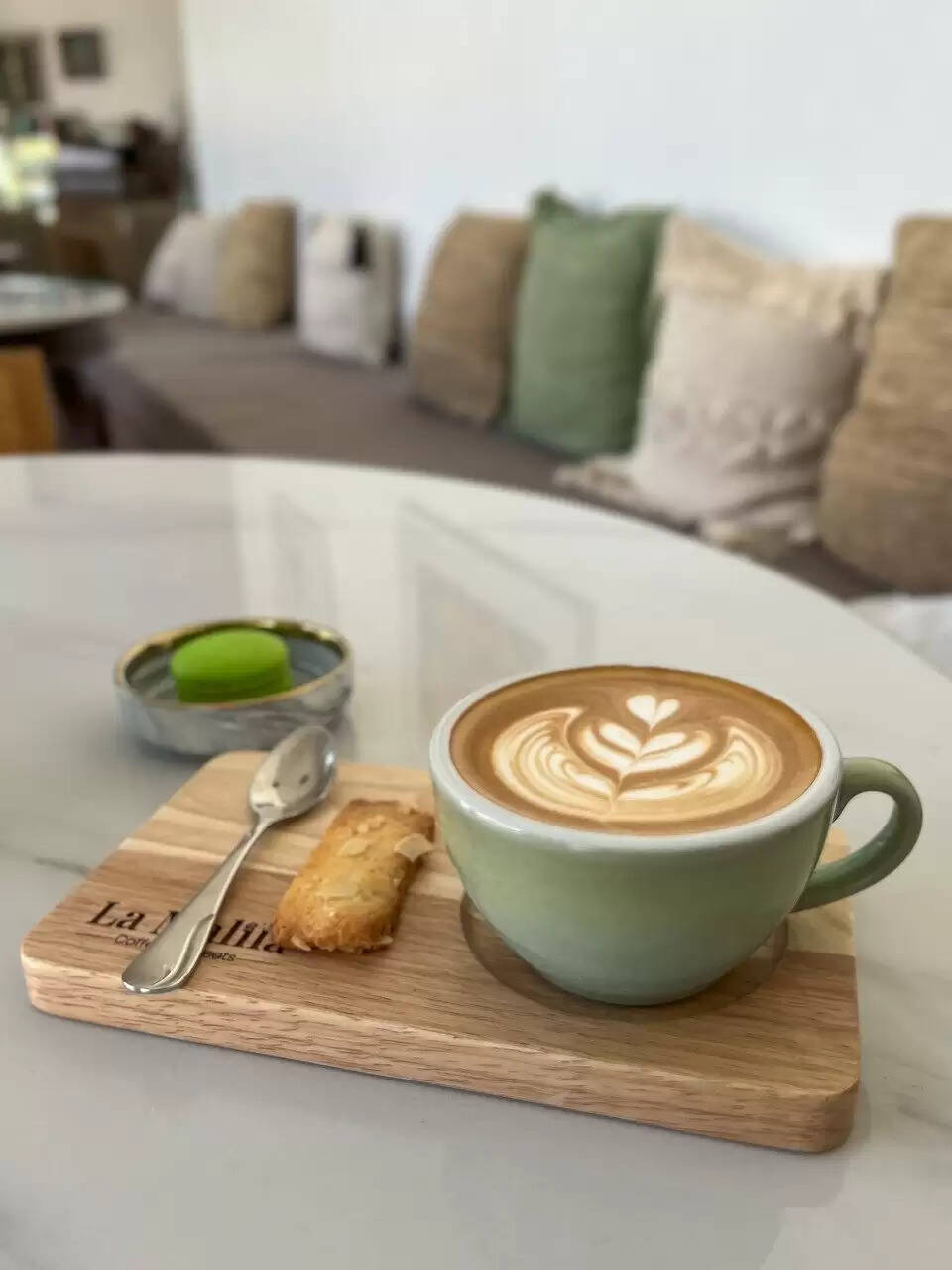 ---
Coffee, anyone? If you too start your day with the smell of freshly brewed coffee beans and the sip of your favorite coffee rejuvenates your body and mind instantaneously, transporting you to coffee haven, then you too need to follow one of these coffee influencers for sure.
7am Coffee Club
If you enjoy aesthetics of coffee then this one should be on your list to follow immediately

As the name suggests it is about someone who begin their day with coffee

You will find numerous coffee recipes that will keep you hooked and inspire you to try something new

Your daily cup of coffee will change with 75+ coffee recipes by the influencer, try out even if you are not a coffee addict
Coffee Bae 97
Try something different and new, check out numerous coffee recipes

The feed depicts brilliant coffee pictures with colorful recipes

Peppermint, caramel, matcha, blue pea syrups, kombucha, coffee gummy bears and a lot more almost like a coffee rainbow Instagram feed all in one place
Jim Seven
A former World Barista Champion and a coffee book author James Hoffmann owns this Instagram account

Highly educational coffee feed full of brewing methods, coffee history and coffee gear, you will find it all

The influencer is indeed a coffee nerd
Alex Moe (@Themacrobarista)
Alex Moe is a prominent coffee influencer. On Instagram, he shares the most amazing and cool coffee posts.

He teaches how to prepare flavored coffee models of all kinds. The perfect source of inspiration for coffee lovers who want to learn more about the art of coffee making.

He has a genuine passion for coffee and shares his knowledge with others. His posts are always engaging and entertaining.

There are over 1 million followers on his account as of now.
Morgan Eckroth
Morgan Eckroth is the 2022 United States Barista Champion, and now she's operating as "your friendly internet barista."

Morgan spends her time role-playing interactions with customers, preparing drinks and making other coffee-related items. She also shares her knowledge with others, offering online classes and coffee-related advice. Morgan's goal is to make her customers feel like they are getting an authentic barista experience, even if it is online.

As opposed to other coffee influencer accounts that feature latte art, Morgan's account has a stark contrast. Her account focuses on the basics, and her goal is to teach her followers how to make the perfect cup of coffee at home.

Morgan has managed to build a strong relationship with her followers, and her account is one of the most popular on Instagram.

Regardless, Morgan's posts show that she's an expert on all thing's barista.
Milk Teamali
Follow for the love of coffee breakfast recipes

Amali brings you fancy breakfast ideas to enjoy with your coffee

Begin your day with rose matcha, tiramisu latte, purple/ vanilla sweet cream, strawberry cream sandwich and a lot more to satisfy your taste buds

A gold mine of coffee breakfast account inspiring you to try something new with your coffee
Alternative Brewing
Finding out about unique coffee gear and purchase it too here on this Instagram page

The page is unique with its eye catching features like Floating V60 drip kettle, a mid-air coffee creation that seriously justifies their handle alternative brewing
Where is Scott Rao
A seasoned coffee consultant and writer

Bringing you tips, product reviews, coffee making tricks, and a lot more

Learn home brewing tips to make your own special cup of coffee as per your taste
The Trendy Barista
For the love of latte art and to coffee trivia and brainteasers

Learn all about coffee from basics to featured content with beautiful pictures of coffee

Enjoy the tone and style this Instagrammer has to offer that will definitely keep you interested and coming back to this account
The Coffee Nomad
Based in Seoul (Korea) is a traveler who loves exploring different types of coffee

You will find her page full of different exotic locations: coffee on Bolivian hills plantation, brew in Bali, latte in an American café and wherever her coffee wanderlust could take her

Enjoy her feeds that offer interesting narratives and out of this world coffee photography
Coffee 'n Clothes
Coffee and fashion too can go hand in hand, when you check out this Instagram account

Beautiful lattes and high end designer outfits that will have you awestruck

A must follow for fashion enthusiasts who like enjoying their coffee with panache and in style

Up your coffee experience with coffee style statement that includes designs by Gucci and Hermes
Indian Coffee Culture
Run by Paul, a SCA-certified roaster, consultant and trainer at Barista coffee

You will find everything coffee as their tagline reads: This is a collective of all things coffee

Enjoy scrolling through coffee relevant content with news, reviews, recipes, events, interviews, products, topics involving coffee and coffee classes