This Electric 'Flying Boat' Can Glide Above The Water Using Hydrofoils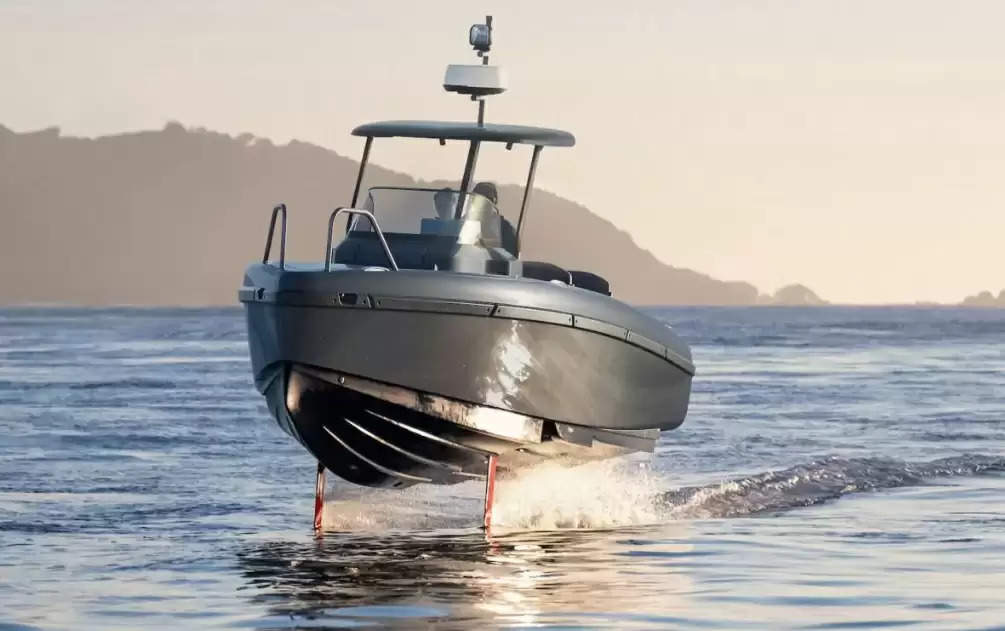 ---
Swedish company Candela has recently announced the launch of their electric boat that is based on hydrofoils to make it fly above the surface of the water. A video demonstrating its flying ability has gone viral on social media.
What's so stunning about this electric boat?
The C-8 'flying boat' is a 28-foot electric-powered hydrofoil speedboat with a capacity to cruise for two hours at 20 knots or 23 mph. Audiences were wowed by its features, changes in mode and cruising abilities.
With its unique hydrofoil system, the C-8 consumes 80 percent less energy than other boats.
The new launch from Candela was displayed at the CES show in Las Vegas a few days ago.
Why electric?
The inspiration to launch an electric boat is to conserve the environment, another reason being rise in fuel prices.
Additionally, the boat is built with sleek foiling designs that are able to make it lift above water surface with high speed settings, making it a smooth and a quieter ride.
Candela CEO Gustav Hasselskog: "My company has already sold and manufactured 150 of its brand-new C-8 model".
The backstory
The company is a Stockholm-based startup that is keeping busy scaling the workforce since last year, from 60 employees to about 400 later this year in a preparation to increase the production.
With a price tag of $400,000, neither the C-8 nor Navier's N30 are meant to replace conventional aluminum fishing boats.
Some have called them the 'Teslas of the sea', with hopes that what started off as a luxury vehicle might change the industry.
"They tend to be entrepreneurs," Hasselskog said of Candela's first customers. "They tend to be tech enthusiasts, if you like, with an optimistic view about the future and the ability of technology to solve all kinds of societal challenges."
Image Credit: https://candela.com/