---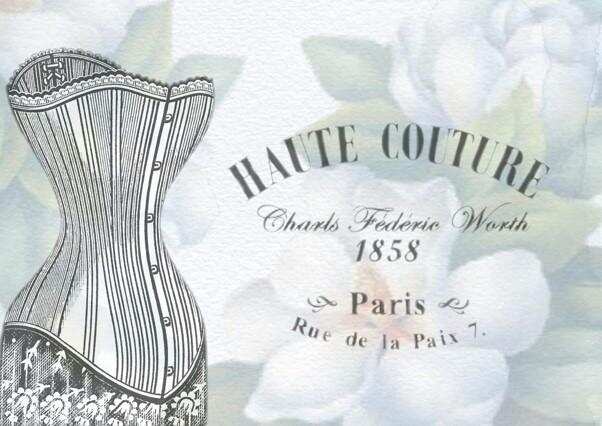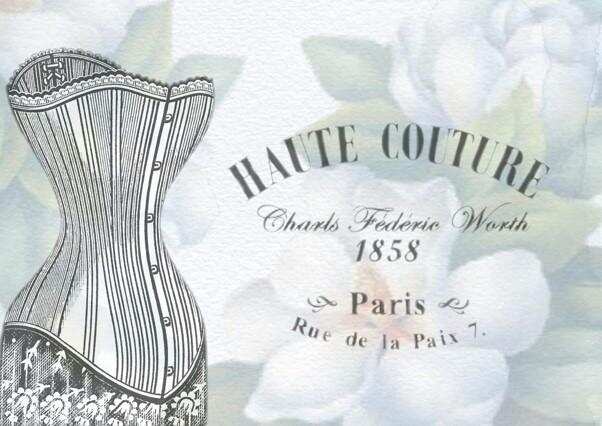 Though a career option studded with glitz and glamour, Fashion Designing requires a different level of preparedness. From learning about various facets of fashion industry to acquiring skills related to tailoring processes, drawing and cutting patterns and understanding general industry trends; this career can be demanding.
A degree in Fashion Designing could be your first step to equipping yourself for the fashion world of today.
Here's a list of the top ten schools that can prepare you take up this dream career by the horn and make something out of it!
1) Central Saint Martins, University of the Arts London, UK
Reputed as one of Europe's largest and most influential schools for a career in Fashion Designing, CSM receives talent from all walks of life, with a 1,200+ student strength. A part of University of the Arts London (UAL), CSM boasts of state-of-art campus and world-class teaching staff. It also offers industry collaborations with leading names like L'Oreal, Louis Vuitton, Paul Smith, Christian Dior.
Programs:
Fashion Designing (Fashion Design-Knitwear, Fashion Print, Fashion Design-Menswear, Fashion Design-Womenswear, Fashion Design-Marketing)
Textile Design,
Jewelry Design
Notable Alumni: Alexander McQueen, Paul Smith, Stella McCartney, Christopher Kane.
2) Bunka Fashion College, Japan
Founded in 1923 in Shinjuku, Tokyo, Bunka Fashion College is Japan's most prestigious fashion school. Bunka is known for its Japanese experimental designs. Its repute in fashion education is established by the fact that over a third of its enrolments are from international students. Dressmaking is an integral part of curriculum and is taught using Banka's own fashion textbook system. A good understanding of Japanese is required as all undergraduate and graduate courses are taught in Japanese.
Programs:
Fashion Creation & Technology
Fashion Marketing and Distribution,
Fashion Accessories and Textiles
Notable Alumni: Kenzo Takada, Yohji Yamamoto, Chisato Tsumori, Jun Takahashi, Yoshiyuki Miyamae, Naoto Hirooka.
3) Parsons, the New School for Design, US
Located in Greenwich Village in Manhattan, New York City, Parsons is the first US design school with a campus abroad (in Paris). A fashion powerhouse, this school has the 3rd highest international enrolment rate (44%) and currently boasts of 1,553 undergraduates enrolled for various its programs in fashion design. Parsons offers an all-round development with its corporate partnerships and workshops and critiques with alumni and notable names like Donna Karan and Proenza Schouler duo.
Programs:
Fashion Design
Fashion Studies,
Fashion Marketing,
Fashion Design & Society,
Design & Technology
Notable Alumni: Tom Ford, Alexander Wang, Donna Karan, Jason Wu, Marc Jacobs.
4) Fashion Institute of Technology, US
FIT, US is located in Chelsea neighborhood of Manhattan, New York. A leading name in the fashion world, this college has been in existence since 1944. FIT offers exchange programmes in Italy and ranks next to CSM and Parsons for its fashion design programme. Known to the world as "MIT of Fashion World", the school has 10,000 students. It offers superior pedagogy through its lecture series. FIT Museum is another exceptional highlight that has been curated by fashion historian, Valerie Steele.
Programs:
Fashion Design,
Fashion Marketing,
Textiles,
Styling
Notable Alumni: Michael Kors, Francisco Costa, Ralph Rucci, Calvin Klein, Nina Garcia.
5) Antwerp Royal Academy of Fine Arts, Belgium
The Antwerp Royal Academy of Fine Arts is one of the elitist fashion schools of Belgium with an international repute. With just a little over 100 students enrolled in a program per year and subsidized tuition fees, even for foreign students, it offers superior education with an avant-garde approach. Proficiency in Dutch is a must though.
Programs: Fashion Design
Notable Alumni: Dries Van Noten, Veronique Branquinho, Ann Demeulemeester, Martin Margiela, Dirk Van Saene.
6) London College of Fashion, University of the Arts London, UK
LCF ranks 4th among fashion schools globally. With 2nd highest enrolment rate (98%), this school offers a wide range of courses in fashion designing and allied fields. Boasting of excellent resources including an exceptional library, excellent alumni base and a strong student strength of over 2,500 students, this fashion school attract some of the best recruiters.
Programs:
Fashion Design,
Fashion Journalism,
Fashion Marketing,
Beauty & Cosmetic Science
Footwear and Accessories
Fashion Curation & Criticism
Buying and Merchandising
Notable Alumni: Jimmy Choo, Rupert Sanderson
7) Royal Melbourne Institute of Technology, Australia
RMIT, Australia is located in Melbourne, ranks 6th among fashion schools worldwide. It is reputed for its master's-level programs in design and textiles. Its innovative, technology-focused textiles program is a highlight program.
Programs:
Fashion Design and Technology,
Textiles,
Footwear,
Fashion and Textile Merchandising
Notable Alumni: Toni Maticevski, Karen Webster
8) Polimoda International Institute of Fashion Design and Marketing, Italy
Polimoda is among the highest-ranking fashion schools worldwide, especially for its master's-level programs. Located in Florence, Tuscany, Polimoda has started with several initiatives and coop-education programs to increasingly attract recruiters.
Programs:
Fashion Marketing,
Design,
Media & Communication,
Fashion Styling
9) Drexel University, US
The fashion programme at Drexel University, Philadelphia, is one of the top 10 in the US. With a rigorous curriculum that includes coops with renowned fashion industry names like Michael Korrs, Nautica and Lilly Pulitzer, this fashion school's fashion design program culminates with a sophomore year at London College of Fashion. The Design & Merchandising program too concludes with a collections presentation by students in the Drexel Fashion Show, held annually.
Programs:
Fashion Design,
Design & Merchandising
10) ESMOD, Paris
Established in 1841, ESMOD Paris is the world's oldest premier Fashion design schools. It was founded by Alexis Lavigne, who is believed to be the inventor of the supple measuring tape and couture mannequin. ESMOD is an alma mater to some of the leading names in the fashion world and is known for its creative and technical talent. With a placement rate of almost 90%, this school continues to be a leader in French fashion, hosting more than 22 accreditations and diploma programs, both in English and French, across 15 locations globally.
Programs:
Fashion Design
Fashion Strategy & Communication
"Créateur Couture" – Graduate Program
International Fashion and Luxury Brand Management
Notable Alumni: Nina Garcia, Alexandre Vauthier, Olivier Rousteing, Christophe Decarnin, Thierry Mugler, Catherine Malandrino.
While Paris, New York, London, Milan has always maintained themselves as fashion centers of the world, newer fashion avenues are sprouting across the globe. Studies and programs in fashion designing have carved a niche in the academic space.
A career in Fashion Designing today holds immense promise and smooth entry into this chic world of glitz, glamour & fame!!