---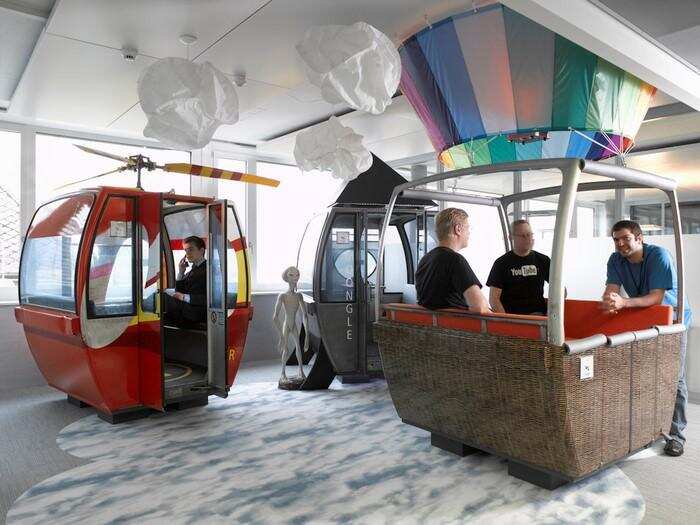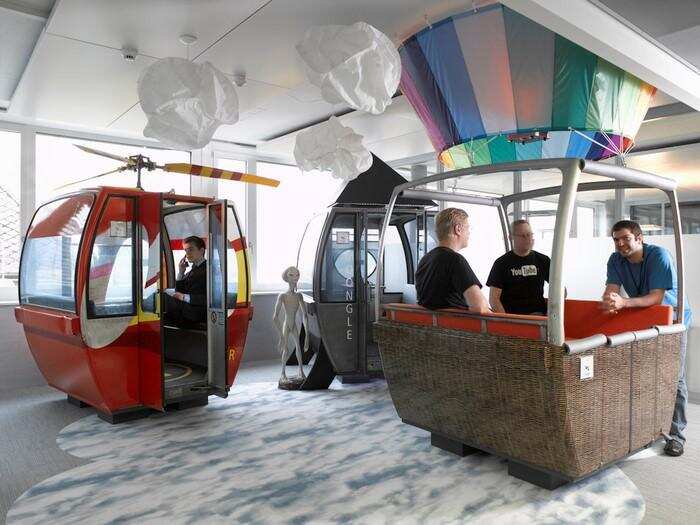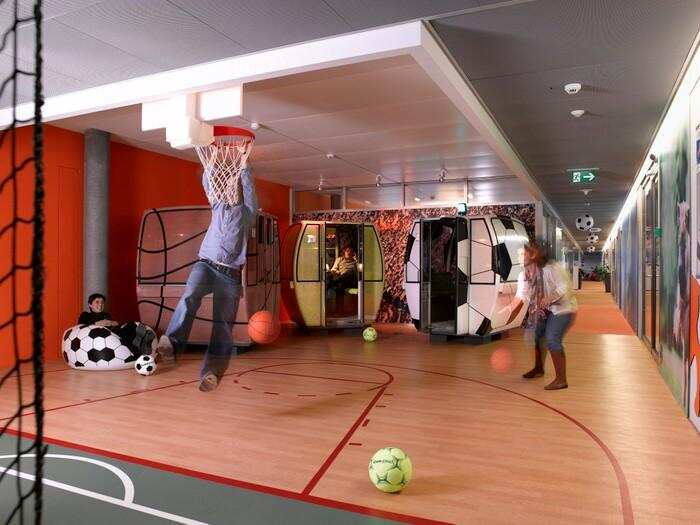 Google is widely known for being one of the most creative and fun companies of the world. Thus, it is no surprise that it has put a lot of effort in making some of the most imaginative and refreshing offices for its employees. The company's office at Zurich is a good example of why people love to work for it. It is a unique blend of fun and business, and offers a soothing environment where fun is actually encouraged.
Google likes to keep its employees well-fed, which is why the Zurich office has a number of kitchens where all kinds of savoury snacks, and full course meals are prepared for some of the most creative people in the world.
There is a huge cafeteria where food is served three times a day, and if you want to go from one place to another inside the building you have many interesting options. You can use a fireman's pole to slide down to the floor below, or you can take a fun slide. There are serene libraries, and beautiful private booths where you can spend some quality time alone, or with a friend too.
2. Comvert- Milan, Italy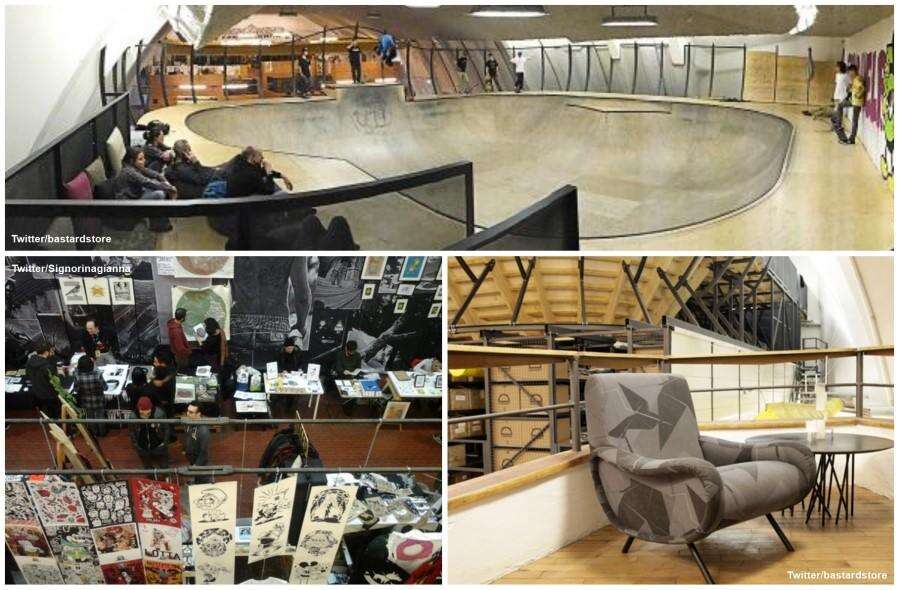 Once you have seen Comvert's office building in Milan you would never want to go yours ever again. This building is simply one of the coolest in the entire world.
When Comvert (one of the most popular alternative clothing companies in the world) was looking for a new office space for its headquarters it came across an old abandoned cinema, which surprisingly seemed fit for their requirement. It had ample space for the company offices, and even a spare room that they could use for running a small shop in the front.
However, despite filling all the rooms one was left in the end, which was right above the space where audience would sit to watch the movies. This is where they made an amazing decision- to use for making a spectacular indoor skating bowl, that they suspended over the warehouse. Today, the staff enjoys their free time skating and having fun here, also symbolic of the company's message.
Lego- Denmark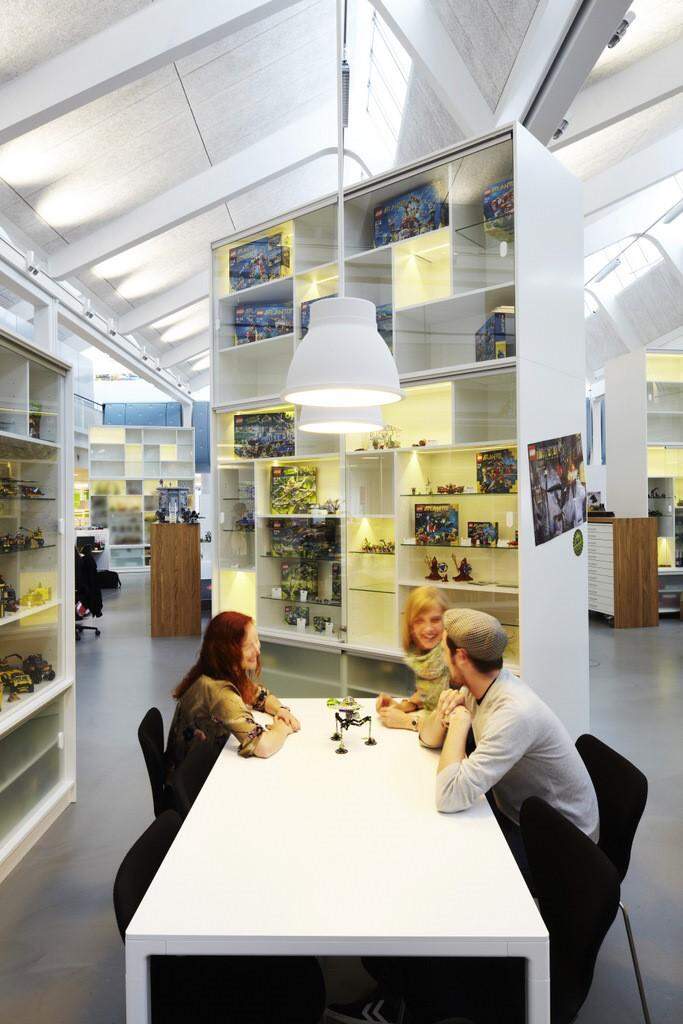 Lego's office in Denmark is based on values such as imagination, creativity, and fun. After all, what else would you expect from a company which is known for making some of the most fun toys in the world. The office was originally designed by Danish architects Rosan Bosch and Rune Fjord, which was really beautiful, and it was again redecorated not long time ago, as the company refers to it as "Version 2.0".
The building has tons of Lego pieces for you to play with, pristine walls and furniture that appeal to your eyes immediately, and tunnels in which you can slide in to go to get to a floor below you in a fun way. There is an open-plan layout design in the building that allows the employees to interact and play with Lego products so as to promote sharing of ideas. The meeting rooms are also colorful and open, which again helps to boost the morale of the staff.
Selgas Cano – Madrid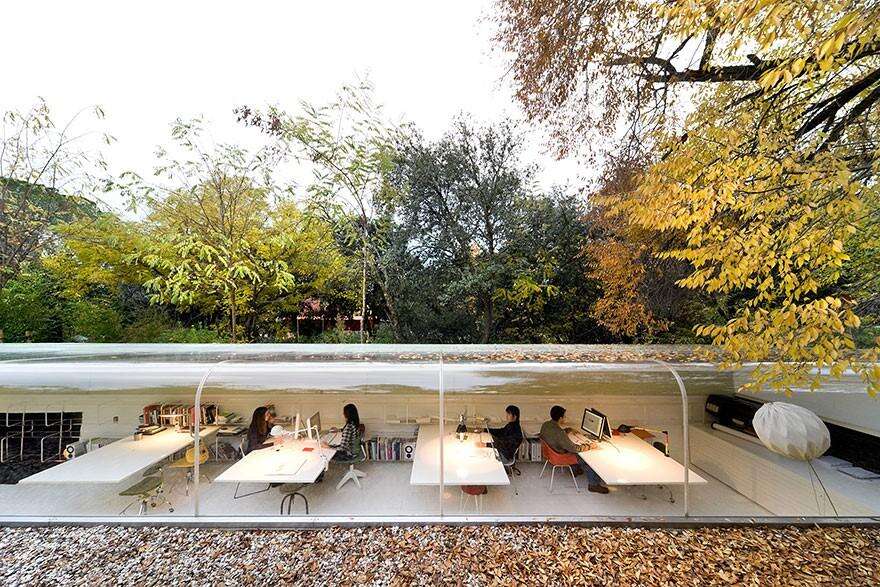 Designed by Iwan Baan, the Selgas Cano office has to be one of the most relaxing office spaces that you can work in. The modest building is located in a forest in Madrid, Spain. The beauty of this unique office is that it takes you halfway underground, and allows you to bask in the serene beauty of the forest through the glass walls. The building itself is quite airy with crisp and clear furniture. It would take a lot of effort for someone to make you feel tense or stressed in a building like this, that's for sure.
Facebook – Palo Alto, California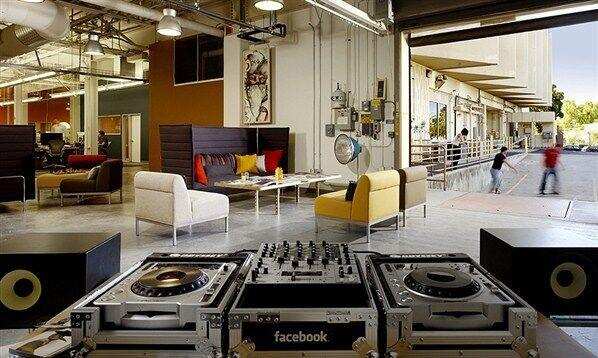 It is not possible to create a list of some of the most amazing office spaces around the world and not include the social media giant Facebook in it. Not only the company's office in Palo Alto one of a kind, the approach that was taken by the company itself is amazing.
Facebook used its own software to conduct polls asking employees what they wanted from an office. The result was a big open space with a variety of relaxation spots, DJ system, and a skating zone. Not only you can play all your favourite music on the DJ system, you can also refine your mixing skills at the booth, while entertaining others at the same time.